08 Apr 2019
Announcement of world first social media watchdog could help prevent further Measles outbreaks, says GlobalData
Posted in
Press Release
Following the UK's Department for Culture, Media and Sports publication of the Online Harms White Paper on 8 April 2019 which outlines plans for a social media and digital content watchdog,
James Mather, MChem, Senior Pharma Analyst at GlobalData, a leading data and analytics company, discusses the impact the initiatives outlined in the report could have on public health:
"The plans mark out a regulatory framework which aims to instil technology companies with a 'code of practice', and a regulator to ensure that firms remain compliant in providing a duty of care. This is an important step in the battle to reduce the availability of misinformation, which is a threat to many aspects of people's lives.
"Vaccine hesitancy, which has seen resurgence thanks to online misinformation, is one of the greatest threats to public health globally according to the WHO. It has been attributed to the falling vaccination rates in the developed world and worryingly increasing frequency of vaccine-preventable infectious disease outbreaks. Since 2016, when the extent to which misinformation was prevalent across social media platforms was realised, there has also been a worryingly rapid increase in the number of confirmed measles cases across the US.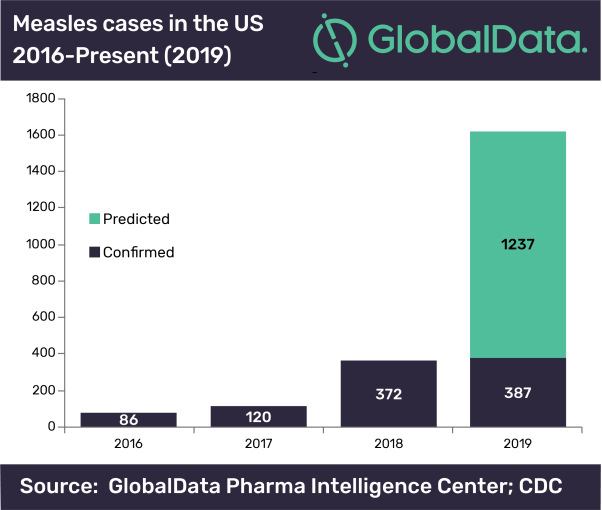 IMAGE FOR PUBLICATION: Please click here for chart
"Although the rapid increase in measles incidence is not solely due to vaccine hesitancy, preventing future outbreaks of infectious diseases depends on combating the issue of anti-vaccine misinformation. Only through regulation, as described in the UK government's publication, can we tackle the growing epidemic vaccine refusal and provide protection against diseases which are entirely preventable."