28 Jan 2020
Aviva's strong consumer sentiment will ensure email mishap will not worry customers, says GlobalData
Posted in
Insurance
Following the news that Aviva has apologised after addressing millions of customers as 'Michael' in a mass email;
Ben Carey-Evans, Insurance Analyst at GlobalData, offers his view:
"Aviva has enough customer goodwill for this email error not to be an issue. This is clearly not ideal customer service and could even raise privacy concerns around whether it had sent further information to the wrong people – though Aviva has stated that this is not the case.
"GlobalData's 2019 Insurance Consumer survey data suggests that the insurer has enough credit built up among customers, as it has strong net promoter scores (NPS) across all personal lines of insurance.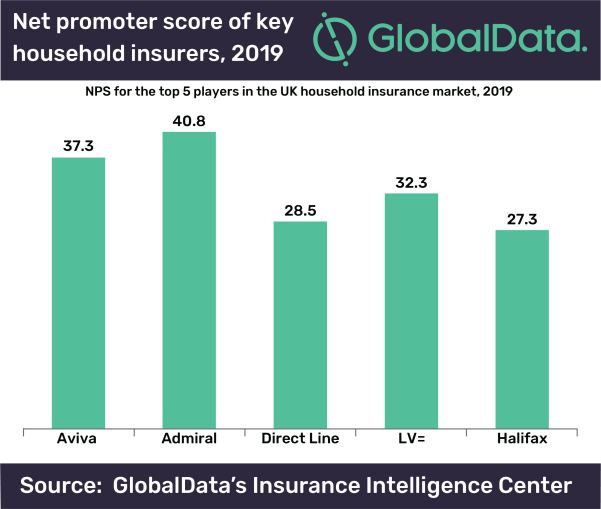 IMAGE Available: Net promoter score (NPS) of key household insurers, 2019
"The household insurance market is a key product line, and one in which Aviva is a market leader. The company registered an impressive NPS of 37.3 in 2019. This ranks it as the second best of leading players and is beaten only by Admiral (40.8), and comes ahead of competitors Direct Line (28.5), LV= (32.3) and Halifax (27.3).
"Despite the minor embarrassment that goes with a mishap like this making the BBC News website, this shouldn't cause Aviva any damage. It will, however, want to ensure it doesn't do anything else to raise the slightest doubts surrounding privacy concerns or its data accuracy."