15 Apr 2020
COVID-19 disruption to drive usage-based, on-demand insurance policies
Posted in
Insurance
Insurers will be hit amid the COVID-19 epidemic as customers look to reduce outgoings, but savvy players can retain or gain customers by embracing usage-based, on-demand insurance, says GlobalData, a leading data and analytics company.
Yasha Kuruvilla, Insurance Analyst at GlobalData, comments: "Young adults are one of the most vulnerable groups as they typically have low levels of job security, lower salaries and fewer savings to fall back on. Just under half (48.2%) of 18 to 24-year-olds have less than £1,000 in their savings account, according to GlobalData's 2019 UK Life & Pensions Survey, while 58.3% have an average monthly balance of less than £1,000."
Insurance is one area where young adults may look to cut to make savings. Car insurance, in particular, may be affected.
Kuruvilla continued: "While it is more difficult to cancel car insurance due to legal requirements, vehicle owners could look to switch from comprehensive policies to third-party only in order to reduce costs when they reach the renewal date. This could be especially popular among young drivers as they face much higher premiums due to their inexperience."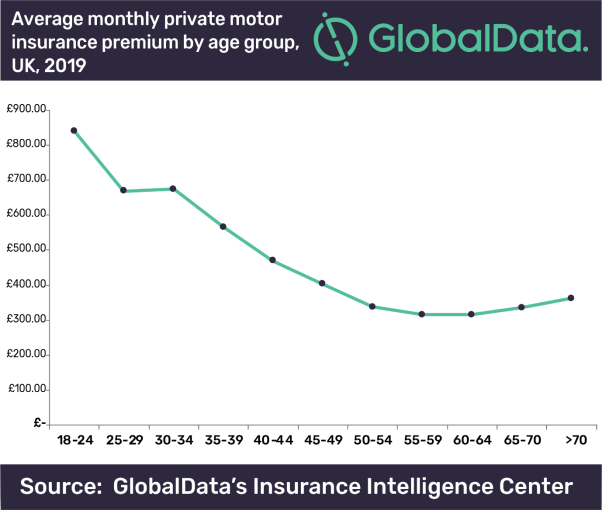 While this shift in behavior could be a problem for the larger incumbents, smaller insurtechs stand to benefit.
Kuruvilla concluded: "Usage-based insurance providers will become more popular, as customers will pay reduced premiums during periods when they use the insured asset less. Coronavirus will have lasting impacts on consumer behavior, and while these types of insurance policies are not very popular now, the virus will act as a catalyst to help drive their growth."