09 Jun 2020
COVID-19 hits Spain's struggling banking sector as forecast shows mortgage outstanding balances to decline by 4.7% in 2020
Posted in
Banking
Consumer loans, credit card loans and mortgage lending are expected to plummet in 2020 as consumers shy away from taking on debt, according to GlobalData, a leading data and analytics company. However, retail deposits are expected to rise for the same reason, and it has been forecasted that total retail deposit balances are to increase by 12.1% in 2020.
Spain's fragile economy and high infection rate has meant COVID-19 has hit it hard, with its banking industry worse affected than most other Northern European countries.
GlobalData's retail banking analyst, Resham Karira, comments: "Residential mortgage lending will collapse for the next few months. Limited liquidity, as well as the lockdown and enforced social distancing measures, make viewing properties safely challenging, which will limit mortgage market activity. GlobalData has significantly revised down its forecast for mortgage balances due to the short-to-medium-term impact of what is looking likely to be a global recession."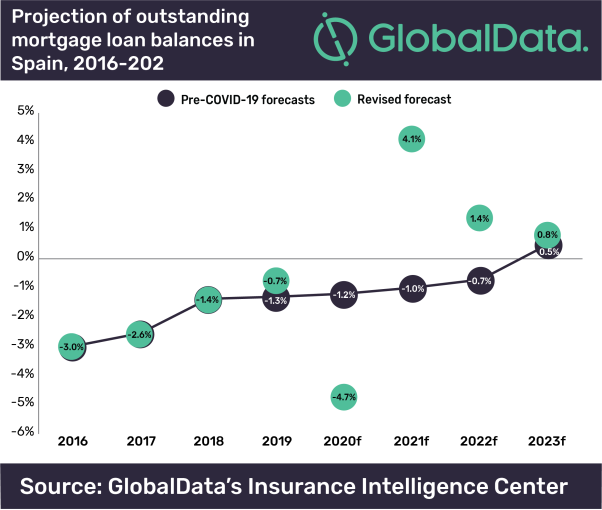 GlobalData now forecasts Spain's mortgage outstanding balances to decline by 4.7% in 2020. However, it already predicted negative growth of 1.2%, which illustrates the weak state of the Spanish economy before the pandemic hit.
Information based on GlobalData's report: Covid-19 Sector Impact: Retail Banking – Spain