09 Nov 2020
Current global contract manufacturing will not keep up with global COVID-19 vaccine demand
Posted in
Coronavirus
A significant proportion of vaccine developers are smaller companies that lack the capacity and funds to manufacture their vaccines in-house. However, there is also simply not enough contract manufacturing capacity worldwide to cope with commercial COVID-19 vaccine demand, says GlobalData, a leading data and analytics company.
Adam Bradbury, PharmSource Analyst at GlobalData, comments: "According to GlobalData's Service Provider Database, there are 195 contract facilities at 123 companies offering vaccine active pharmaceutical ingredient (API) manufacture. It is difficult to say, without an indication of the scale at these sites, as to what extent demand can be met, however, whatever the number, it will not be enough to match total demand.
"Furthermore, many of these facilities are based in the US and Europe, as well as promising emerging pharmaceutical markets such as India and South Korea.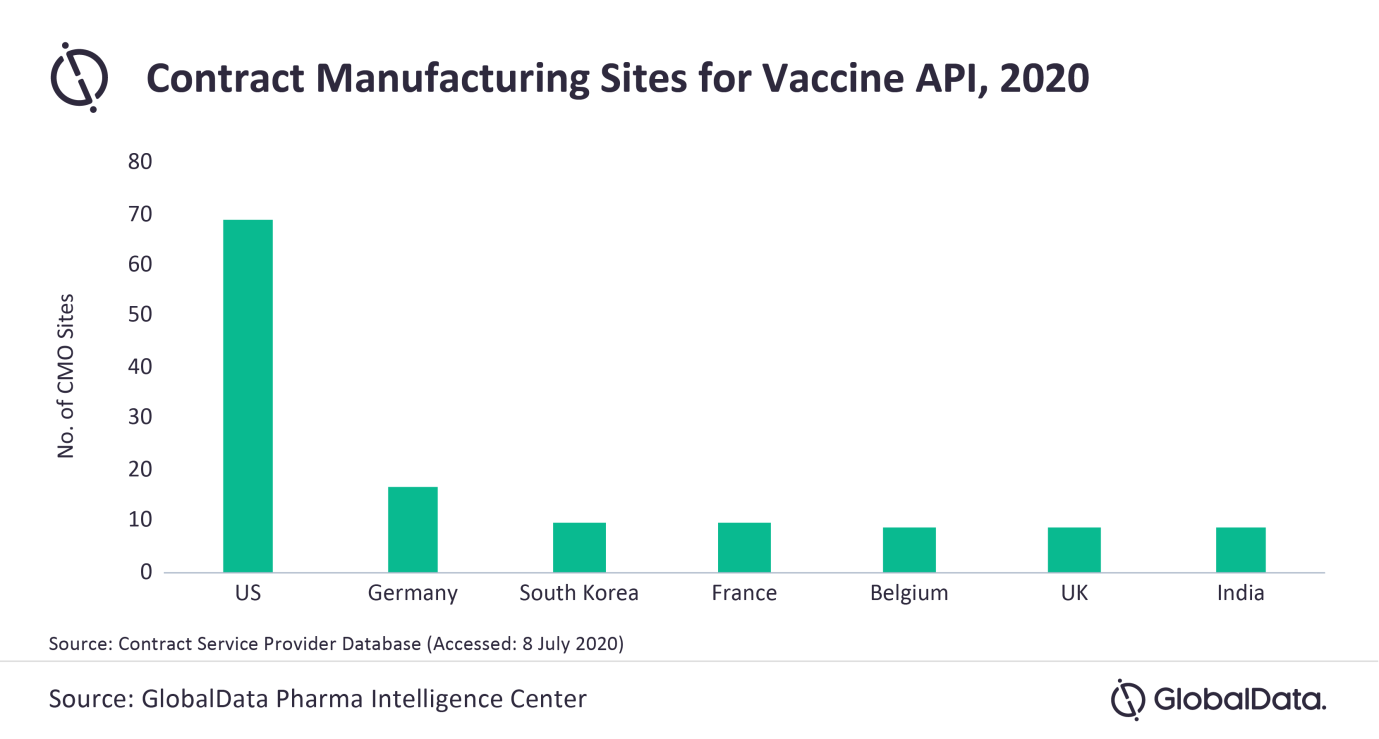 Bradbury continues: "The publicly disclosed contract manufacturing service agreement activity for contract manufacturing organizations (CMOs) has been substantial, given the limited timelines for COVID-19 vaccine development, and was particularly high between April and June 2020.
"The vaccines that reach the market will switch from clinical-scale manufacturing agreements with CMOs to more lucrative commercial deals. Many large CMOs have gained extra manufacturing business from COVID-19 vaccine development."