11 Mar 2019
Deutsche and Commerzbank merger talks prompted by fears of foreign takeover, says GlobalData
Posted in
Press Release
Following the news of merger talks between Germany's two largest banks, Deutsche and Commerzbank,
Sean Harrison, Banking Analyst at GlobalData, a leading data and analytics company offers his comment:
"These merger talks are unsurprising. Both banks have had a torrid time, suffering from poor profitability and inefficient operations. According to GlobalData's Global Retail Banking Analytics tool both Deutsche and Commerzbank have posted cost-to-income ratios, a key measure of a bank's efficiency, consistently higher than the market average since 2010.  The potential tie-up would create a sizeable publicly listed competitor in Germany's state-dominated retail banking market.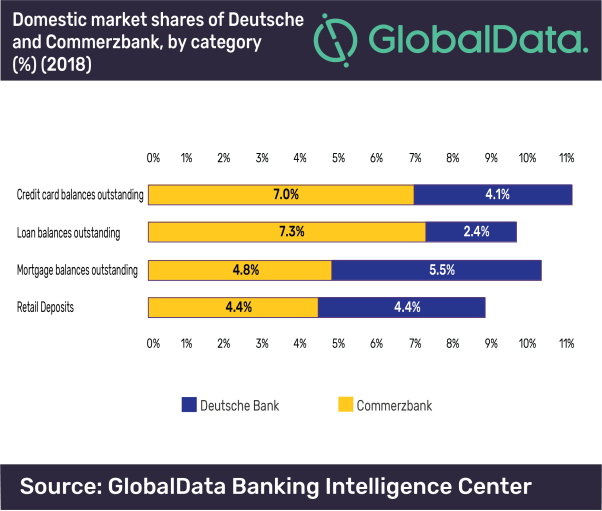 IMAGE FOR PUBLICATION: Please click here for chart
"The term 'national champion' is often used when large, particularly European, corporates entertain the possibility of a merger. However, it would be more appropriate if it were used to describe the highly successful German digital-only bank N26, which raised $300million in its latest funding round. N26 is a new digital-only challenger bank disrupting the status quo and expanding its global operations at pace.
"If the merger between Deutsche and Commerzbank was agreed and approved, it may please investors, politicians and regulators, but it is not clear how it will address the fundamental underperformance of both banks. Aside from cost synergies, the merger talks may have been prompted by fears of a foreign takeover."