02 Dec 2020
Eat Just's lab-grown meat regulatory approval important milestone in tackling consumers' environmental footprint
Posted in
Consumer
Following today's news (Wednesday 2 December) that Singapore's food regulators have approved the sale of Eat Just's lab-grown meat;
Ryan Whittaker, Consumer Analyst at GlobalData, a leading data and analytics company, offers his view:
"While there are a number of active cell-culturing companies developing meat and fish, US-based Eat Just's approval in Singapore shows that this technology is getting that much closer to scale. Scale will ultimately lower prices and help to reduce global warming and improve animal welfare – two issues that have been prioritized for consumers amid COVID-19, according to research by GlobalData.
"According to GlobalData's most recent consumer survey (published 10 November), 48%* of global consumers reported that the reduction of their environmental footprint is now more important to them than before the pandemic. This jumps to 53%* for the Asia-Pacific region. This importance is most strident among millennials, but the responses suggest significant increases in environmental concerns across all consumer age groups.
"New product development in Asia that focuses on delivering alternative meat sources to these consumers while reducing environmental impact will have a receptive, appreciative audience.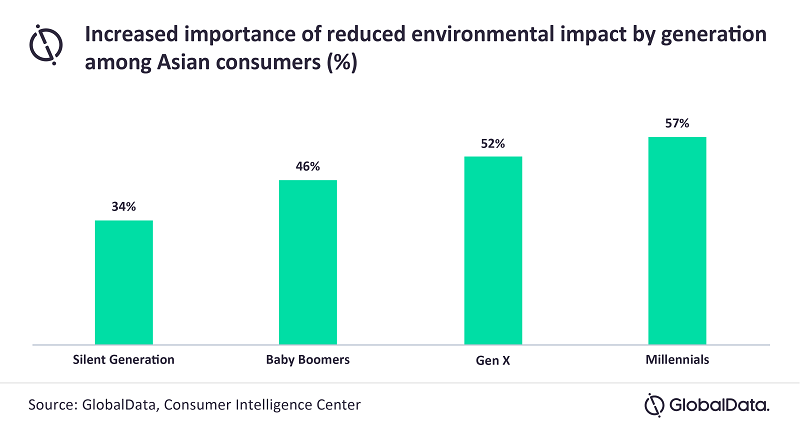 "According to GlobalData, approximately one quarter*2 of Asia-Pacific consumers are buying less meat than before the pandemic. This is an extremely important milestone, as the ethical and environmental issues around meat, animal welfare and climate are becoming more prevalent. Emissions for meat without slaughter and animal rearing is much lower and uses far less water and land. However, the big question is whether consumers will go for it. Given the recent explosion in vegan meat alternatives, if it tastes right, they will, and that's good because the planet needs us to."
* Covid-19 recovery tracker consumer survey, published 10 November; combining answers "it is now my top priority", "significantly more important than before" and "slightly more important than before"
*2 Covid-19 recovery tracker consumer survey, published 10 November, 5,820 total respondents; combining answers "I am buying significantly lower quantities than before" "I am buying slightly lower quantities than before" "I have stopped buying this"