20 Apr 2021
Face coverings drive demand for tailored personal care solutions in $135.5bn global skincare market in 2021, says GlobalData
Posted in
Consumer
The widespread adoption of facemasks over the last year has brought light to the adverse effect they can have on skin-related conditions, such as rosacea or acne. With the rise of DIY treatments and popular multi-step regimes, skincare in general has seen a renaissance over the pandemic period. With the global market value forecast to rise by 5% from $129.3bn in 2020 to $135.5bn in 2021, now is the time for brands to tap into this emerging opportunity and focus on developing solutions that answer common mask wearing related concerns, writes GlobalData, a leading data and analytics company.
Nina Nowak, Senior Researcher at GlobalData, comments: "Prolonged wear of fabric masks has created emerging hygiene and skincare-related needs, creating a niche for personal care brands to fill. Considering that over half (53%) of global consumers admit their purchasing choices are always or often influenced by how well a product aligns with their needs and personality, and a further one in four (21%) currently only buy premium skincare products, the market conditions couldn't be better for innovative and targeted solutions to breach this gap*."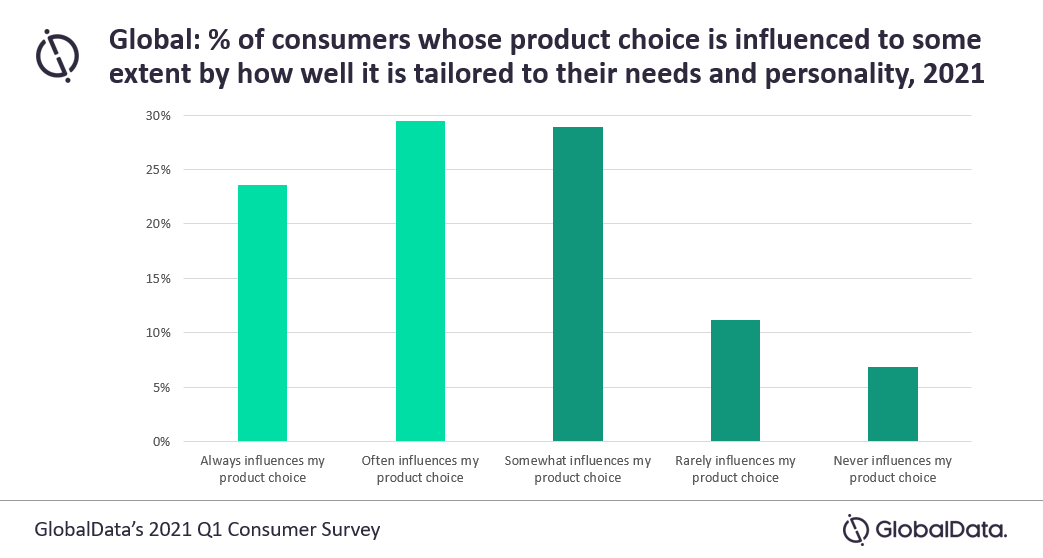 Nowak continues: "As face coverings are here for the foreseeable, we can therefore expect a rise of personalized products developed to address certain needs: Lower face sheet masks that reduce symptoms of acne caused by prolonged covering wear, known as 'maskne', have emerged, as well as anti-chaffing sticks that create a barrier that reduces skin irritation."
According to GlobalData's 2021 Q1 consumer survey, 78% of consumers globally are either extremely or quite concerned about the impact of the COVID-19 pandemic in general*. Improving the experience of wearing face masks may not have a great impact on the level of concern of those consumers, yet they may greatly appreciate solutions that deliver some comfort and convenience in difficult times.
Nowak adds: "We have noticed brands move beyond just answering to skincare concerns caused by face masks. This new element of lifestyle enables the introduction of innovative ideas that provide unexpected benefits. Anti-pollen sticks turn the mask into a barrier that helps to minimize hay fever symptoms. Colorful, fragranced patches applied inside the mask make their use easier for children, who often mistakenly put their mask inside out. Those are new concepts spotted in Japan that show how to look at compulsory mask wear from a different angle and capitalize on it unconventionally."
The dramatically changed lifestyle opens an opportunity for brands willing to align their products with newly emerged consumer demands. Improving the experience of face covering wear may become a crucial resonating point of many new launches to come.
* GlobalData's 2021 Q1 Global Consumer Survey