07 Dec 2020
Global clinical trial resumptions still growing but increasing COVID-19 cases and lockdowns in UK and US slowing growth
Posted in
Pharma
Lockdowns in the UK and some US states may be contributing to the slight slowing in the trajectory of 'resumed' trials, says GlobalData, a leading data and analytics company. The number of resumed trials increased from 797 on 12 October to 841 on 16 November. However this value only increased by 44 trials, the smallest difference since July. Out of the trials in mid-November, 78.6% are currently recruiting participants, 8.9% have completed recruitment but are still ongoing, and 0.7% of trials have yet to start recruiting subjects.
Priya Nair, Pharma Analyst at GlobalData, comments: "There is a very slight, steady increase of trials resuming activity. The general trend has been a gradual increase in the overall percentage of trials for each trial status – the biggest of which has been seen in ongoing, recruiting trials and ongoing, not recruiting trials."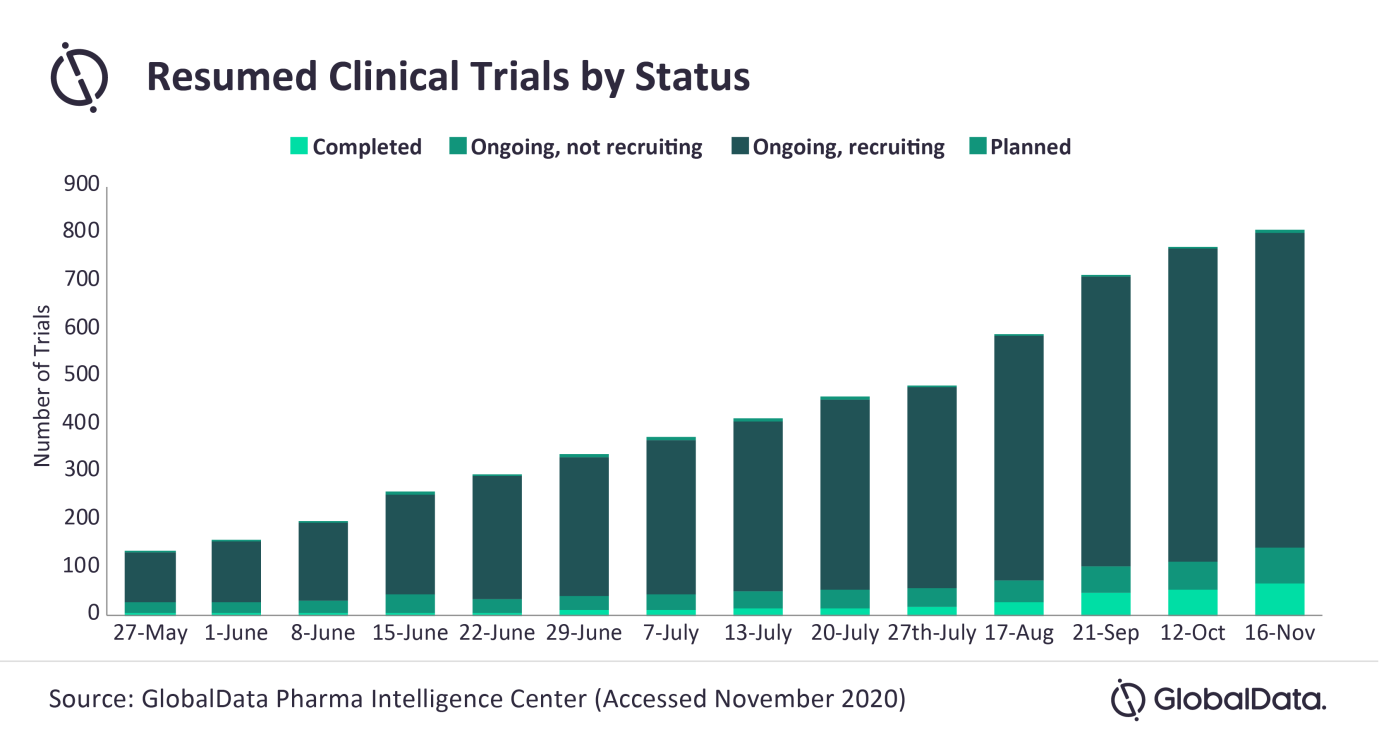 From 12 October to 16 November, ongoing, recruiting trials decreased from 82.4% to 78.6%, and completed trials only increased from 6.8% to 8.1%.
Nair concludes: "With the announcement of the success of two vaccine candidates, it appears that development is underway for global vaccination procedures. If successful, restriction measures may be eased considerably by spring 2021, forecasting for an increased number of non-COVID-19-related trials to resume activity."