17 Dec 2020
Lab lobster is Shiok Meats' hope for capitalizing on $92.6bn Asian fish and seafood sector
Posted in
Consumer
Shiok Meats is banking on its new cell-based cultured lobster and shrimp meat to help commercialize cultured crustacean by 2022. Leading data and analytics company GlobalData notes that cultured lobster should appeal to Asian shellfish consumers and break into the profits of the Asian fish and seafood sector, which is expected to value $92.6bn in 2020.
Ryan Whittaker, Consumer Analyst at GlobalData, comments: "Luxury seafood such as lobster and shrimp can damage the environment as much as lamb and beef, so more options like this need to be explored. Seafood is a largely overlooked category when it comes to developing new meat."
According to research by GlobalData, products that attend to environmental concerns may be more readily adopted by APAC consumers, when compared with two years ago. According to GlobalData's consumer survey, 52%* of Asian consumers consider the reduction of environmental impact to be more important than before the pandemic. This shift in attitude may well be down to the pandemic itself, which has disrupted modern life and has often made people reconsider what is truly important."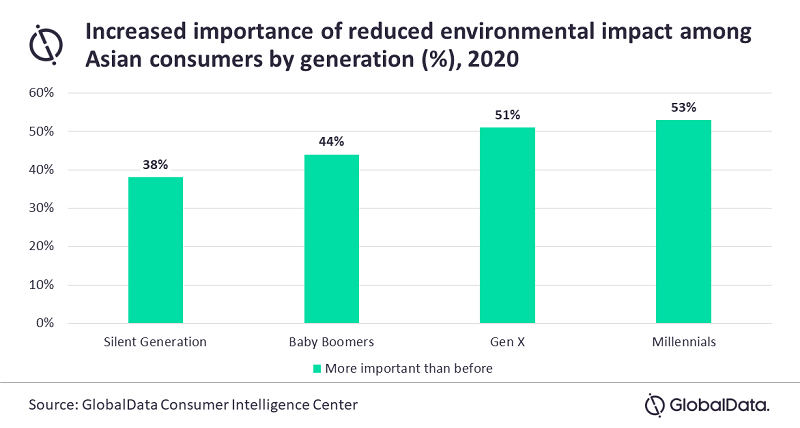 Whittaker adds: "There are significant increases in environmental awareness across all age groups in APAC, which is impacting how they buy. New product development in Asia that focuses on delivering meat alternatives to the more environmentally damaging seafood almost certainly has a target audience in the region, especially among younger consumers."
As Asian consumers are becoming more affluent and discerning about environmental impact, companies such as Shiok Shrimp are working on the inefficiencies around global protein production. Lobster is a high-status food that is in high demand in Hong Kong and China. This prompts energy intensive imports from the US and Australia to meet demand. Developing ways to culture the meat locally may be part of several solutions at once, assuming the company can satisfy the taste test.
*COVID-19 recovery tracker consumer survey, published 7 December, combining answers "It is now my top priority", "significantly more important than before" and "slightly more important than before"