25 Mar 2021
Nestle developing its enhanced water portfolio in the US, says GlobalData
Posted in
Consumer
Not long after Nestle announced plans to sell a number of its packaged water brands, the company has purchased enhanced water producer Essentia, marking the start of its expansion to premium waters. Nestle's acquisition symbolises a strategic move, considering that in the last five years, North America's enhanced water market grew by 4.3%* in volume compound annual growth rate (CAGR) terms, writes GlobalData, leading data and analytics company.
Holly Inglis, Beverages Analyst at GlobalData comments: "Washington-based Essentia is an alkaline infused functional water, which has been a key player in the enhanced water market over the last twenty years. In 2020, Nestle announced it was reshaping its global water business, to focus on its premium market offerings. The emphasis on premiumization is a unique development in the market, considering the impact that COVID-19 has had on individuals' finances."
According to GlobalData's survey, 14%** of US consumers stated they are purchasing non-alcoholic beverages at the premium or highest end of the price range, whereas 28%** communicated the opposite, and were purchasing at the lower end of the price range or stopped buying altogether, as they were beyond their budget.
Inglis adds: "Products with a health-halo positioning have gained a considerable market share, especially in the last few years, with consumers opting for wellness over indulgence. Post-COVID-19, GlobalData anticipates that the need for digestive health and strong immunity will continue, meaning products that have these claims will remain in high demand."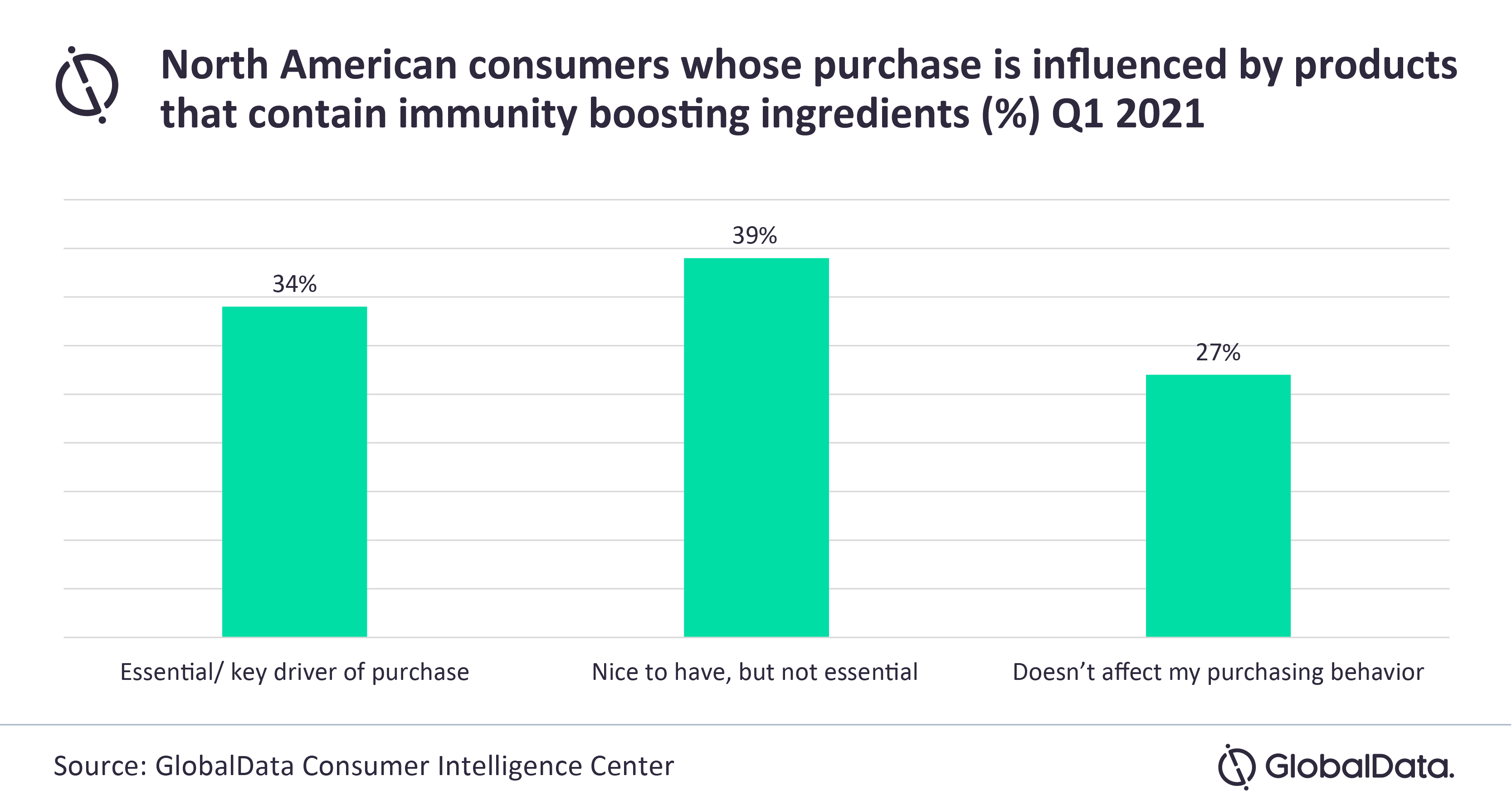 Inglis concludes: "This is a perfect time for a large manufacturer, such as Nestle to purchase Essentia, as the enhanced water market in North America is expected to grow at a CAGR volume of 3.1% between 2021-2026*. Nestle has premediated the strong development that enhanced water is likely to embark on in the long term, which allows the company to stay ahead of its competition."
* GlobalData's Quarterly Beverage Forecast Market Analyser
** GlobalData's COVID-19 Recovery Consumer Survey Results Week 11 – US, published December 2020