19 Nov 2020
Royal Mail's parcel revenue overtaking letters speaks to the COVID-19-fueled growth of e-commerce
Posted in
Consumer
Following today's news (Thursday 19 November) that Royal Mail's parcel revenues have overtaken letters for the first time;
Ryan Whittaker, Consumer Analyst at GlobalData, a leading data and analytics company, offers his view:
"Online sales and home delivery have been a lifeline to many during the COVID-19 pandemic. The pandemic has accelerated the transition to e-commerce, and GlobalData's latest consumer survey revealed that 41%* of UK consumers believe they will continue to buy more products in the 'new normal' after the pandemic.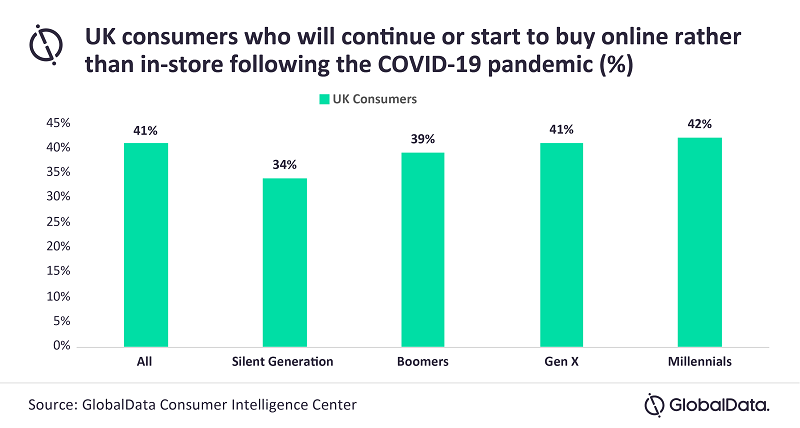 "It is interesting that of the consumers GlobalData surveyed, over a third in every demographic agreed to continue online shopping trends post-COVID-19, with a slight bias towards younger generations. You might expect a greater difference based on the assumption that younger demographics are, on average, more tech-savvy, but it's clear that the pandemic, shielding and lockdowns have forced a greater adoption of e-commerce channels among all groups.
"Despite an uncertain economic situation and increased pushback to lockdowns and furloughs, consumers are expected to continue to spend heavily on e-commerce and actively seek deals on the run-up to Christmas. The UK Government is currently mulling options to allow relatives to see each other over the holiday period. Whatever they decide, it appears that most Christmas shopping this year will involve the e-commerce channel."
*GlobalData 2020 Coronavirus (COVID-19) Recovery Consumer Survey Results – UK – Published November 10, 2020