COVID-19 has highlighted the vulnerability of capital markets to external shocks and makes the diversification of retirement funding increasingly likely, according to GlobalData, a leading data and analytics company.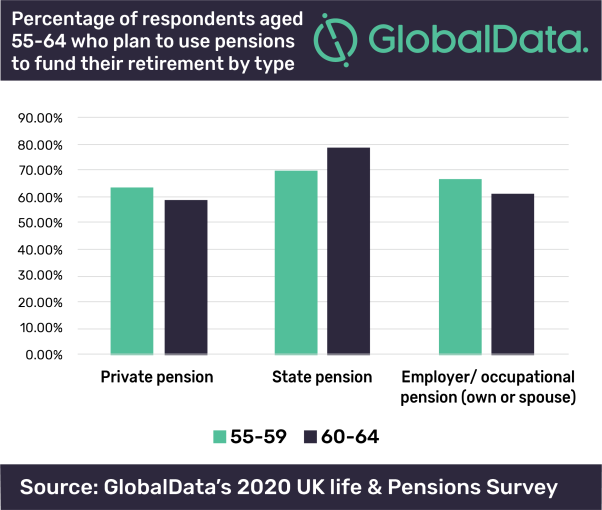 GlobalData's 2020 UK Life & Pensions Survey found that over half of all respondents identified an employer pension as being part of their plan to fund retirement, while 48% stated that a private pension formed part of their plan.


The reliance on pensions as a means to fund retirement is arguably most concerning for those aged 55–64 who are most likely to be considering retirement in the near future.
GlobalData senior insurance analyst, Daniel Pearce, commented: "With the value of pensions being especially vulnerable to volatility in capital markets, pension holders in these age groups may now have to push back their retirement plans to offset the losses that have occurred due to COVID-19.

"However, other individuals in these age groups may not be willing to continue working and, as a result, look towards other assets as means to fund their retirement, such as income from rental property or equity release on mortgages.
Both options are relatively insulated from market volatility when compared to pensions and could become increasingly popular for individuals to consider as they move closer to retirement age, should their pension not have reached its desired value.
Pearce concludes: "The insurance industry should prepare for individuals to look for a more diverse portfolio of assets to fund retirements. If the impact of COVID-19 on capital markets lingers for years to come and dampens returns, then the shift to diversification may become ingrained into retirement planning and spur others outside of these age groups to give their retirement funding plans greater attention."