Italian soccer giants, Juventus, who have won the last nine consecutive Serie A championships, generate an estimated $159.6m in sponsorship revenue, according to GlobalData, a leading data and analytics company. This accounts for 29.5% of the total revenue generated through sponsorship agreements in Serie A, demonstrating the enduring dominance of the Turin club in the Italian soccer league.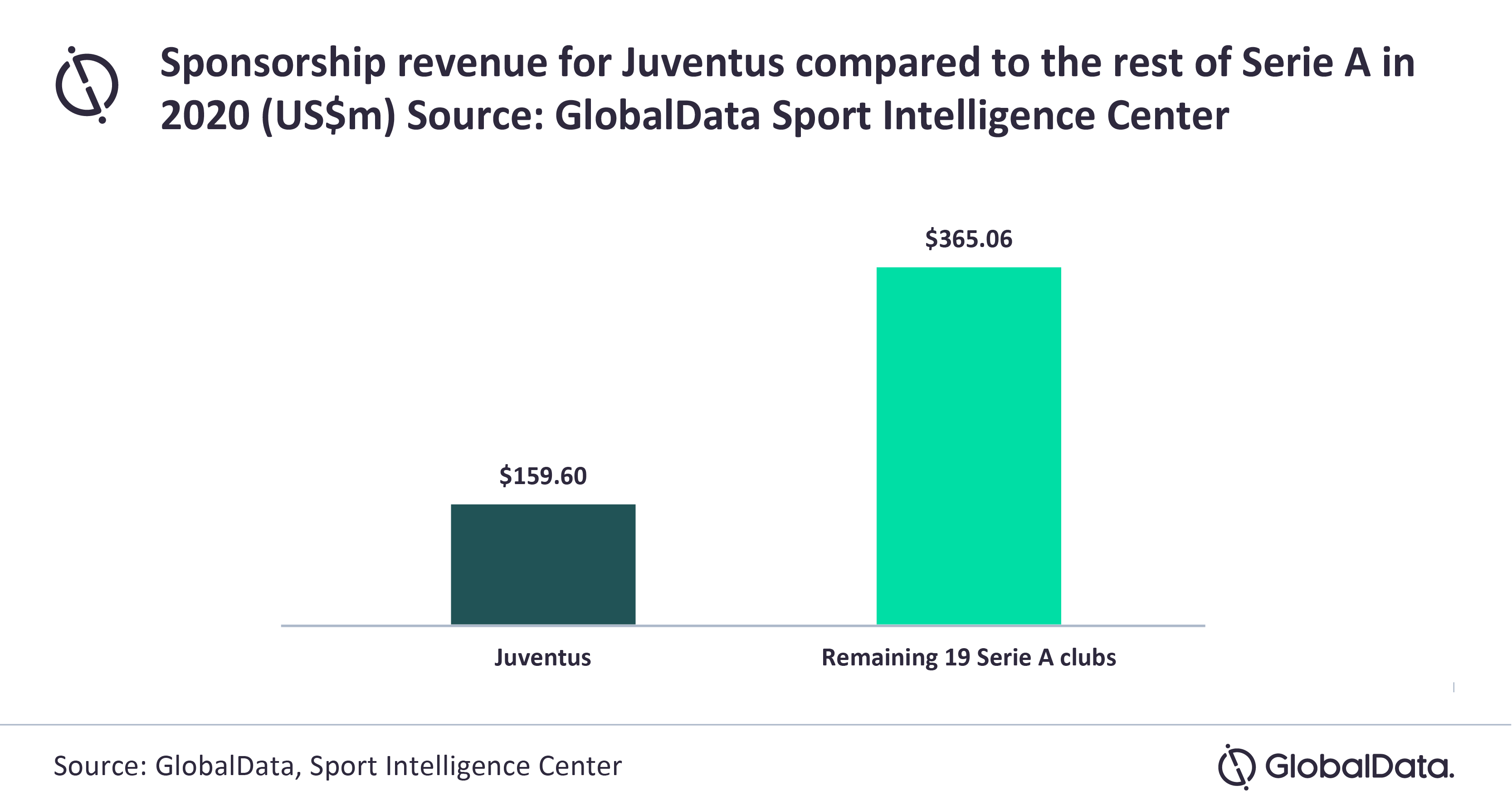 Liam Fox, Sport Analyst at GlobalData, comments: "The $159.6m Juventus earn in sponsorship revenue is more than double any other club in Serie A, 75% of which is derived from deals with the club's three principal partners; kit supplier adidas, front-of-shirt sponsor Jeep and back-of-shirt sponsor Cygames. These deals alone, valued at a combined $119.3m per-year, are worth more than any other Serie A club's entire sponsorship portfolio, significantly contributing to the polarisation of sponsorship spend in Serie A.
"In addition to Juventus' domestic dominance and consistently competitive performances on the European stage, the value of these deals have been considerably enhanced by Juventus' superior stable of superstar players, including Cristiano Ronaldo, who recently became the first person ever to reach 250 million followers on Instagram, which provide the sponsors with significant branding exposure."
Juventus recently signed a three-year extension with longstanding front-of-shirt sponsor Jeep, which will cover the 2021-22 to 2023-24 seasons, and is worth a basic €45m ($55m) per-year, plus variable amounts based on sporting results. It represents a 7.1% increase in value on the previous deal and is likely to further contribute to the significant commercial gap between Juventus and the remaining 19 Serie A clubs.
Fox continues: "With matchday revenues all but nullified and no clear path back to full stadia, it has illuminated the importance of the commercial revenue stream for Serie A clubs. Whilst Juventus have managed to make improvements to its sponsorship portfolio, its competitors have struggled. For example, at the start of the 2020/21 season, AC Milan were forced to settle for a cut-price renewal with long-term shirt sponsor Emirates Airline, worth $11.9 million per-year – a 28.6% drop in value on the previous deal worth $15.2 million per-year. The increasing discrepancy in value of commercial deals between Juventus and the rest of Serie A has the potential to render the league even less competitive."