While there has been a recent increase in daily confirmed cases in Europe, coinciding with the start of the autumn and winter weather, there is not yet enough evidence to suggest that COVID-19 will become a seasonal virus, says GlobalData, a leading data and analytics company.
Bishal Bhandari at GlobalData comments: "COVID-19 cases have started to rise simultaneously in the 5EU* to levels more than twice the initial wave. However, as opposed to the suggestion that COVID-19 may be seasonal, the more plausible reason for this rise is related to people interacting indoors with poor ventilation. Countries in Europe reopened their economies when the infections were not fully under control, and this has provided the fertile ground for the rapid rise of cases."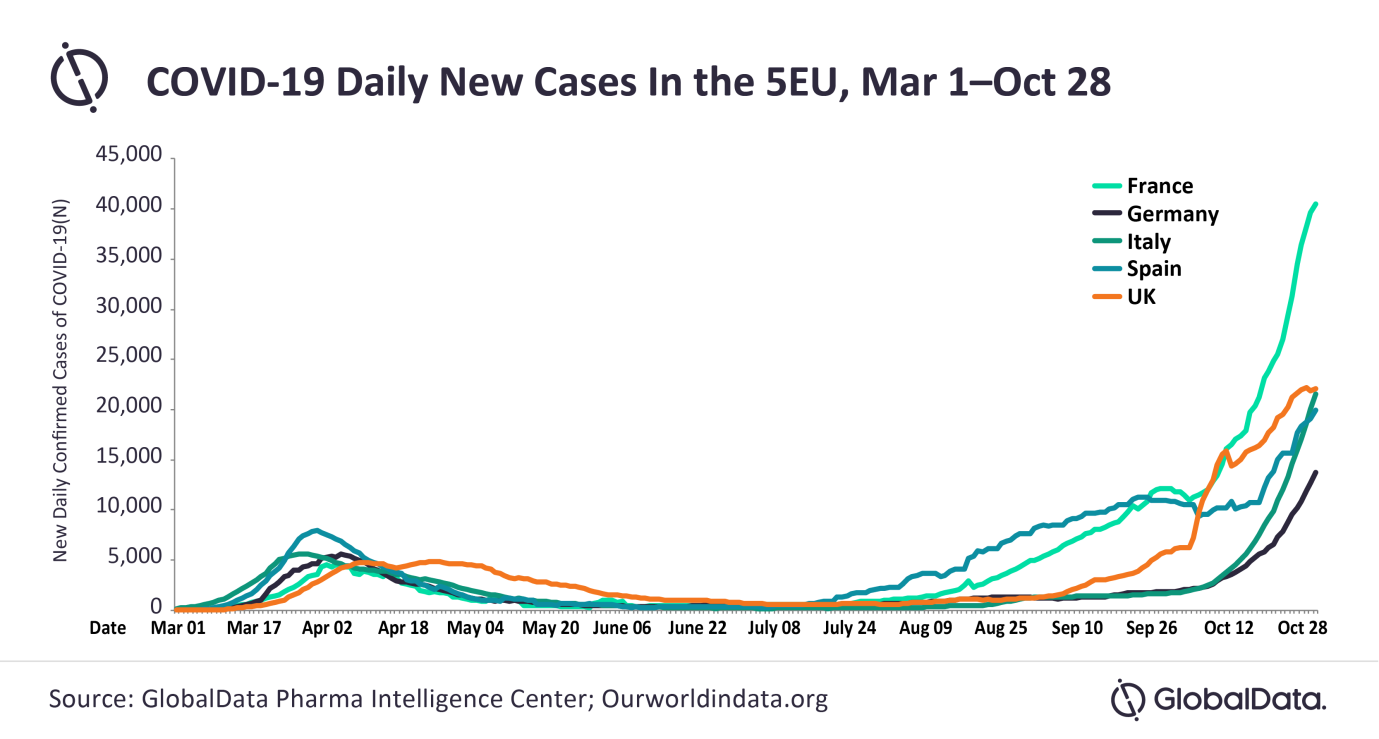 Bhandari concludes: "The surge of cases in India and in southern states of the US in the summer suggests that seasonality did not play a crucial role in these countries. New Zealand and Australia also managed to control the surge of COVID-19 cases during the winter in the Southern hemisphere.
"It remains to be seen if lockdowns will be as effective as in the summer. As people congregate more in indoor spaces during the winter, this will probably contribute to bigger winter outbreaks if this virus becomes endemic in the future."
* 5EU: France, Germany, Italy, Spain and the UK