13 Nov 2020
COVID-19 has caused 250% surge in special purpose M&A deal volume in biotech space
Posted in
Pharma
This year has been a record year for biotech initial public offerings (IPOs), with total deal value already up by 58% compared with all of 2019. The COVID-19 pandemic has also caused a recent surge in special purpose acquisition companies (SPACs) mergers and acquisitions (M&As) as a way of entering the public market compared with traditional IPOs, says GlobalData, a leading data and analytics company.
Madeleine Roche, Pharma Analyst at GlobalData, comments: "SPACs have been favorable during the disruption that COVID-19 caused to the traditional IPO process, as SPACs provide a low-risk transaction and increased certainty. However, the investor takes more risk, as they are investing without the same standards of disclosure. A SPAC allows a target company to go public with a simpler and quicker process than with an IPO, as the money has already been raised."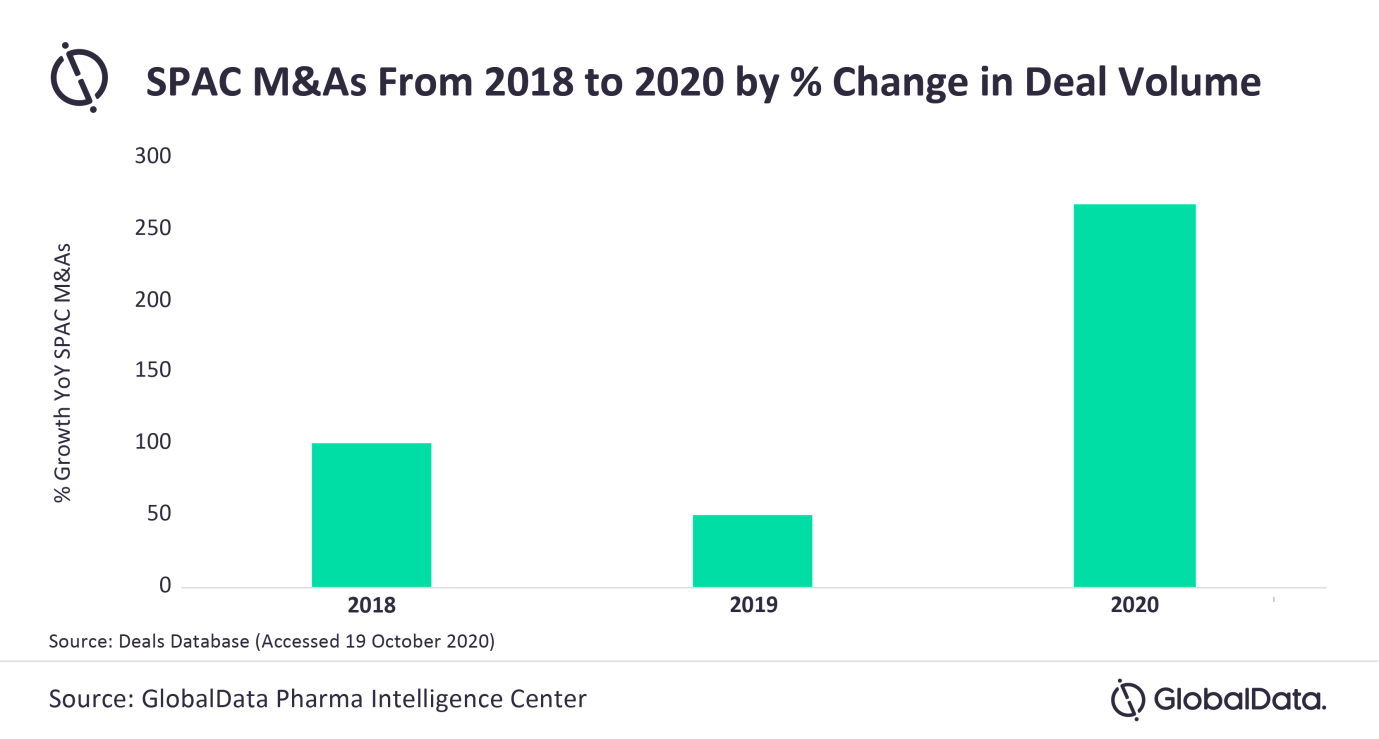 There has been a 250% increase in SPAC M&A deal volume in 2020 compared to 2019, which includes the merger of SPAC Arya Sciences and Immatics Biotechnologies in March 2020.
Roche concludes: "Whether this alternative is actually superior is yet to be determined, as none of these companies have yet received regulatory approval. It remains to be seen whether this trend will persist once traditional IPOs can continue unhindered by the pandemic."