Now that more beverage brands are tapping into spiked sparkling water, or 'hard seltzers', it is likely that this market will grow outside of North America and to similarly health-centric regions such as Europe and the Asia Pacific region, says GlobalData, a leading data and analytics company.
GlobalData's latest report, 'Success Case Study: White Claw',notes thatthis hard seltzer brand has grown as an aspirational brand for millennials and created a hard seltzer movement in the US.
Mitsue Konishi, Senior Innovation Analyst at GlobalData, comments: "The key attributes of White Claw – its refreshing image, low calorie content and low sugar levels – appeal to health-concious millennials in the US, nearly half of which (47%) say they are always influenced by how products impact their health and wellbeing when shopping for alcoholic beverages*."
Before the US saw a rise in hard seltzers, flavored water saw a significant rise in popularity, and this seems to have influenced the success of White Claw. Excluding alcohol content, both beverage types share similar attributes. Millennials in the US are also health-conscious when buying non-alcoholic beverages. Understandably this consumer trend has a strong link to alcoholic beverage choices too.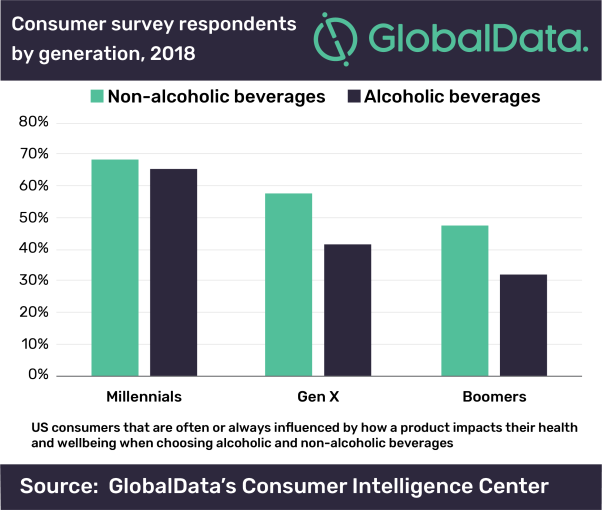 Konishi continues: "White Claw has captured a trend from soft drinks, where millennials let health and wellness guide their choices. It created a new alcoholic beverage that caters to this need. Identifying trending influential factors in other sectors and the relevant consumer segments is crucial for successful innovation.
"Millennials in the North America region stand out as health-conscious consumers, which is not the case in other locations such as Central and South America. Millennials in Europe and the Asia-Pacific are more health-driven than the regional average, so targeting these consumers with 'better-for-you' attributes in alcoholic beverages and soft drinks is likely to work."
*GlobalData 2018 Q3 global consumer survey
Information based on GlobalData's report: 'Success Case Study: White Claw'