05 Nov 2020
Millennials twice as likely as boomers to increase vitamin and supplements purchases during pandemic, says GlobalData
Posted in
Consumer
The COVID-19 pandemic has prioritized health in the minds of consumers worldwide, and surprisingly, millennials are over twice as likely to buy more vitamins as a result of the pandemic than their baby boomer parents, says GlobalData, a leading data and analytics company.
Ryan Whittaker, Consumer Analyst at GlobalData, comments: "COVID-19 has fundamentally affected consumer concerns around health. According to GlobalData's most recent consumer survey, *25% of consumers globally described themselves as extremely concerned about their health. Digging deeper, *30% of millennials described themselves as extremely concerned, and this extreme concern correlates with reports of increased vitamin purchasing during the pandemic, with millennials leading the trend."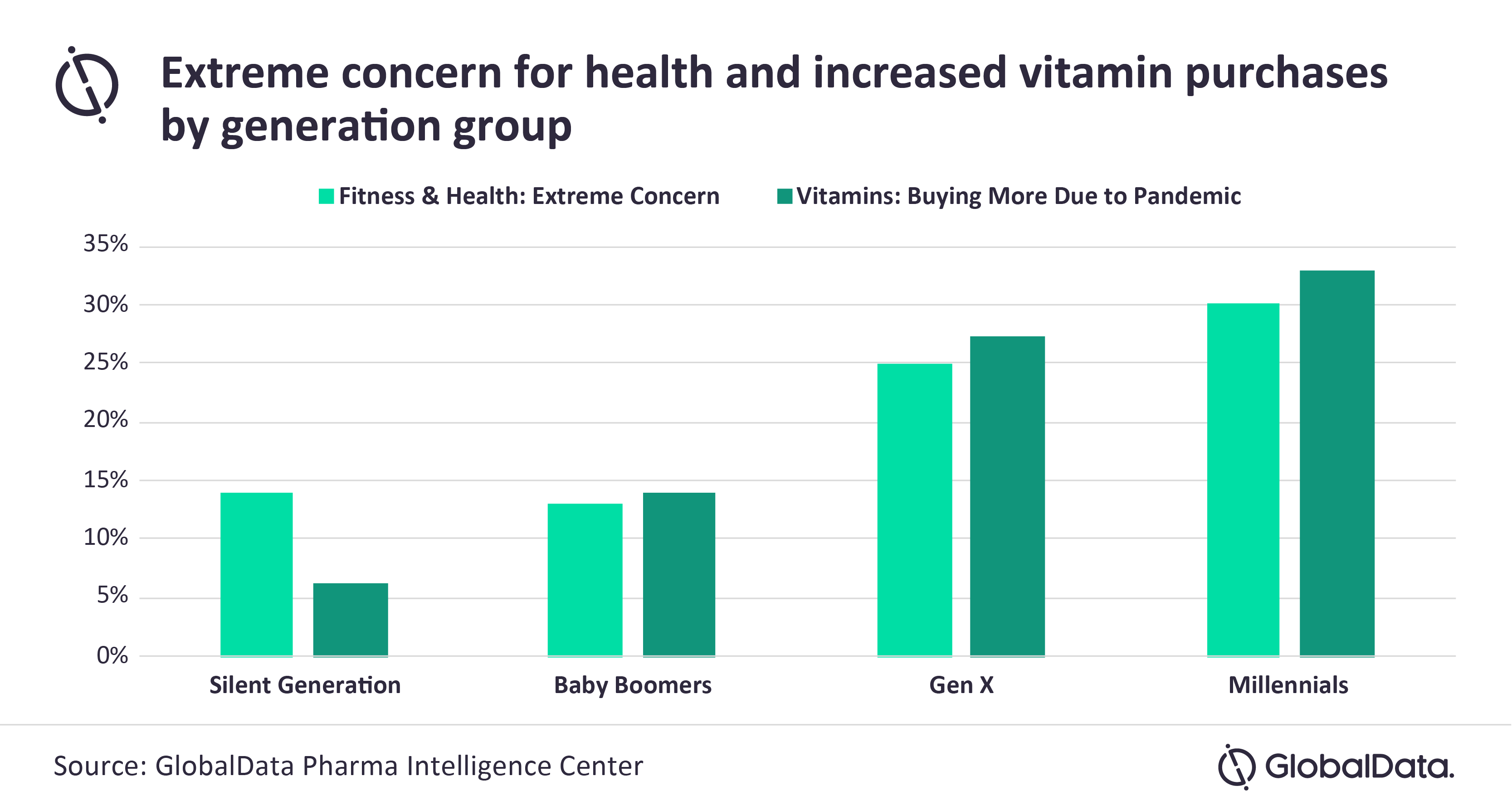 Vitamins, minerals and supplements are specifically attending to concerns around health, and so it should come as no surprise if we see increased sales of these products during the pandemic. We can expect to see a surge in products with Vitamin D in particular, as Vitamin D deficiency is associated with more severe COVID-19 cases in the medical literature. This will become especially pertinent during the autumn and winter months in the northern hemisphere, as sunlight, key to Vitamin D production, is on the wane. Many consumers will attempt to bolster their immune health with supplementation, but what's interesting is that it is actually younger consumers who are both most concerned about their health and buying more of these products, despite being in a lower-risk demographic.
Whittaker continues: "The pandemic has had an interesting and uneven impact upon health concerns. Globally, millennials seem to be taking the issue most to heart, meaning that companies that make supplements, health-positioned or fortified products should consider tailoring products and marketing more towards this target group and their health concerns specific to the pandemic."
* Covid-19 recovery tracker consumer survey, 12th October 2020
** Covid-19 recovery tracker consumer survey, 12th October 2020, combining answers "I am buying significantly more than before"; "I am buying slightly more than before"; "I am stockpiling, i.e. buying this in bulk or multiple times", and "I have never bought this but have started buying this now"