26 May 2020
Product use v-logs gain popularity in South Africa as lockdown continues, says GlobalData
Posted in
Consumer
South Africans' online activity has transformed over the course of the COVID-19 lockdown, increasing time spent watching videos and v-logs that focus on a product's use and performance. GlobalData's COVID-19 tracker consumer survey shows that the number of South Africans spending time watching this content has increased by 12 percentile points, from 43% in week 1 to 55% in week 5*.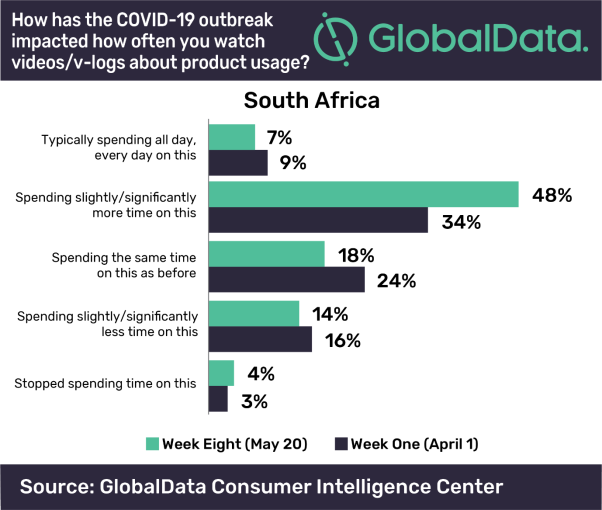 Carmen Bryan, Consumer Analyst at GlobalData, commented: "This has the potential to change the FMCG landscape. Should such a trend become established in the industry, it could mirror the highly competitive online tech community where consumers can easily compare products from trusted reviewers against each other. In this case, creating a reliable and trusty-worthy brand image will be key."
Brand influence is already significant in South Africa, with over half (56%) of surveyed respondents either strongly or somewhat agreeing that they are currently only trying to buy from their favorite brands. This is even more prominent among the male population at 62%, as opposed to only 52% of women**.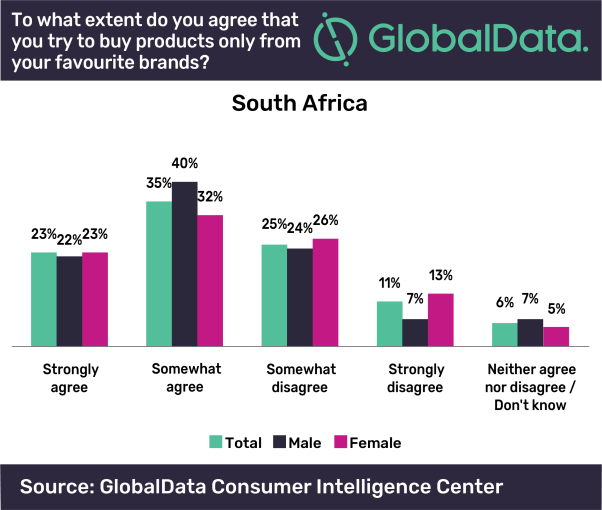 Bryan adds: "By utilizing the increasing popularity of v-log reviewers and influencers, brands will be able to better establish a loyal fan base, as well as showcase new product launches. This is already a mainstay in the cosmetics industry, popularized by sponsored beauty influencers, however, there is also potential for food and beverage brands – particularly those in niche spaces such as specialized, craft or premium subscription services."
* GlobalData's Coronavirus (COVID-19) Tracker Consumer Survey – Week 5 – South Africa – slightly more/significantly more/all day responses combined – omits negligible consumer responses, thus total does not add up to 100%
** GlobalData's Coronavirus (COVID-19) Tracker Consumer Survey – Week 5 – South Africa – strongly/somewhat agree responses combined