19 Nov 2020
UK insurers must maintain strong communication throughout second COVID-19 lockdown
Posted in
Insurance
A rare positive for insurers from the COVID-19 pandemic is that small and medium-sized enterprises (SMEs) in the UK believe their communication with regards to COVID-19 has been strong, and this will remain essential throughout this second lockdown, according to GlobalData, a leading data and analytics company.
According to GlobalData's 2020 UK SME Insurance Survey, 63.6% of all SMEs in the UK are either somewhat satisfied or very satisfied with their insurer's performance in terms of 'communication about the impact of coronavirus on my insurance cover'. Furthermore, over a third of respondents (34.2%) were very satisfied. Only 9.4% were unsatisfied with the communication.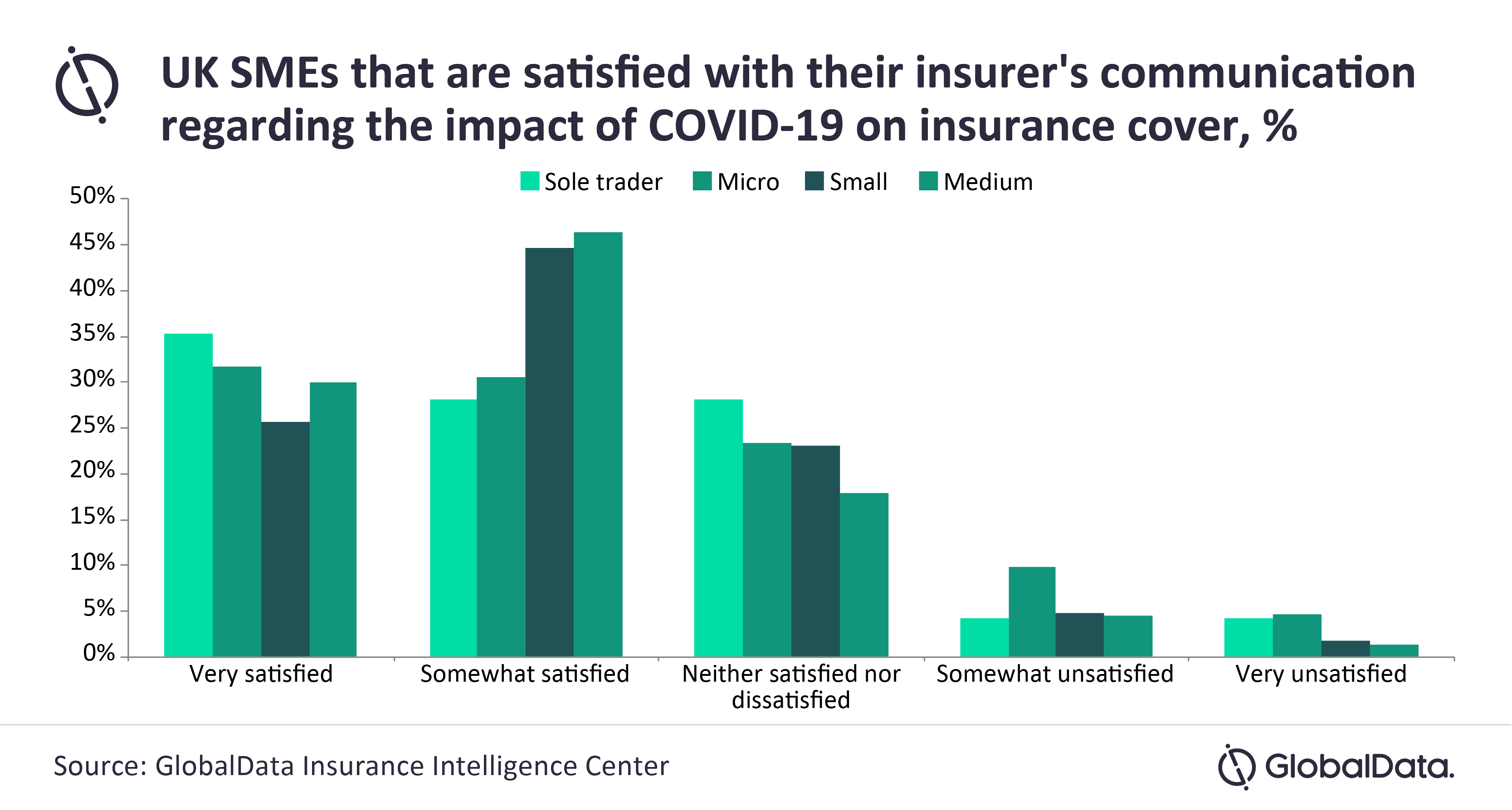 Ben Carey-Evans, Insurance Analyst at GlobalData, comments: "This will be encouraging for SME insurers, as in difficult times such as these, maintaining contact and a positive relationship with clients is essential to retaining them. It is key for SMEs in the UK to know exactly where they stand with their insurance, what they are covered for, and what they are not, as they continue to work under heavy restrictions. This data indicates that insurers have been doing a good job so far.
"However, the survey was carried out before the second UK lockdown was announced. This will cause further problems for many SMEs and insurers, with claims likely to rise again as many businesses are prevented from operating. Therefore, it is essential that insurers maintain, if not improve, this level of communication, as retentions next year – amid squeezed budgets and stories of failure to pay out claims – will be challenging."