01 May 2019
Allianz's potential acquisition of L&G's home insurance unit would raise its GWP by over £300m, says GlobalData
Posted in
Press Release
Following news that Allianz is in exclusive talks with Legal & General to buy its home and pet insurance business;
Yasha Kuruvilla, General Insurance Associate Analyst at GlobalData, a leading data and analytics company, offers his views on the possible deal:
"If Allianz acquires L&G's home insurance business it would be a big win for the former in the UK market, bringing in an additional £329m in GWP (Gross Written Premium).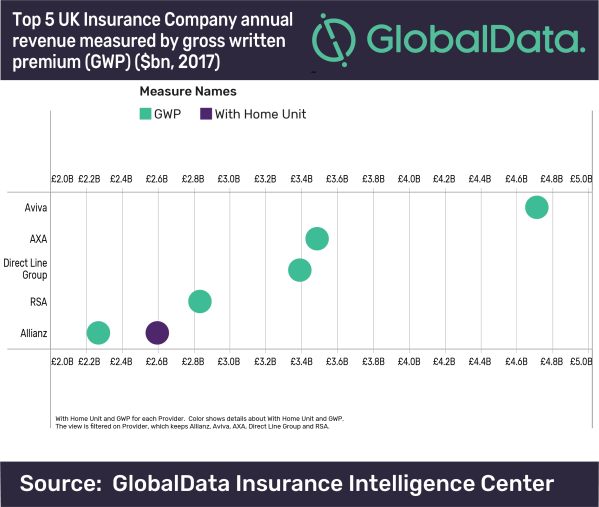 IMAGE FOR PUBLICATION: Please click here for chart
"According to our 2018 General Insurance Consumer Survey, Allianz was the 25th most popular provider among home insurance customers. Bringing L&G's home insurance customers on board will make Allianz the 5th most popular insurer- a huge jump in popularity. Of course all of this hinges on whether the two firms come to an agreement in the first place.
"While the acquisition will not see Allianz overtake any of its competitors in the UK market, it does bring it much closer to 4th placed RSA. It also gives Allianz a much stronger foothold in the UK home insurance market, where it was previously not a very strong competitor."