02 Dec 2020
China to see over 14,400 diagnosed incident cases of acute lymphocytic leukemia by 2029 – the highest in the 8MM
Posted in
Pharma
The number of diagnosed incident cases of acute lymphocytic leukemia (ALL) in the eight major markets (8MM*) is projected to increase from 23,729 in 2019 to 26,482 in 2029, with an annual growth rate (AGR) of 1.16%, according to GlobalData, a leading data and analytics company. Urban China will have the highest number of cases with over 14,400.
The company's latest report, 'Acute Lymphocytic Leukemia: Epidemiology Forecast to 2029', notes that, on the other end of the scale, Spain will have the lowest number of incident cases of ALL with around 550. In the *5EU, GlobalData estimates there to be nearly 4,000 diagnosed incident cases of ALL in 2029.
Topias Lemetyinen, Managing Epidemiologist at GlobalData, says: "urban China is expected to account for the largest number of cases due to the large population and rapid urbanization of the Chinese population."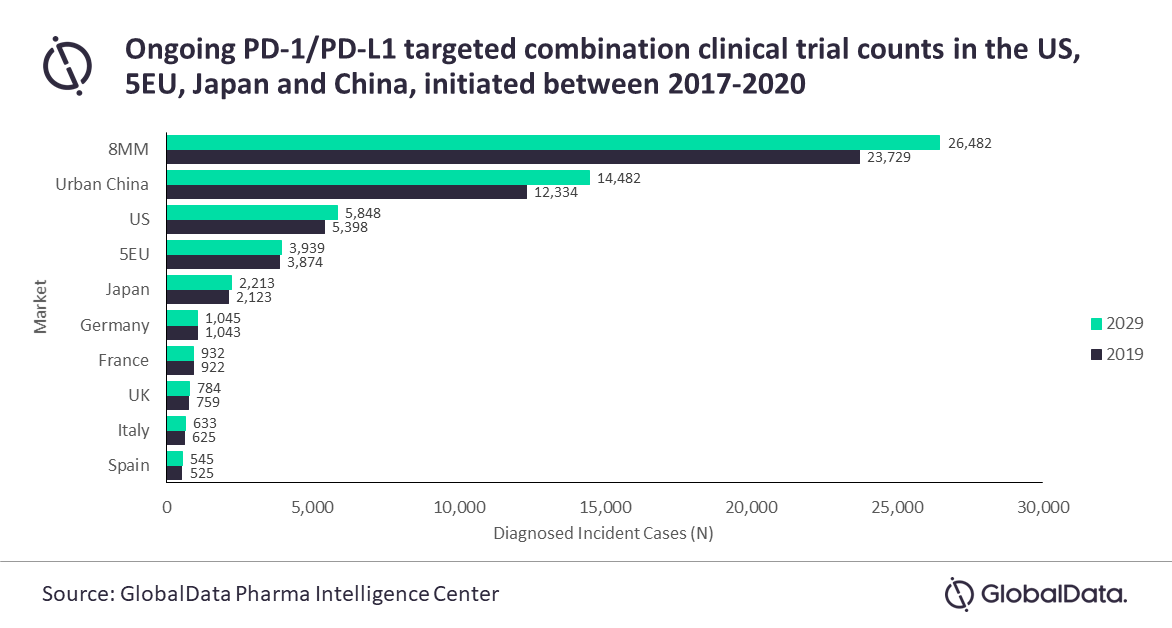 The majority of ALL incident cases in the 8MM are expected to occur in pediatric and adolescent patients, ages 1–17 years. However, Japan expects to see more cases in elderly patients.
Lemetyinen continues: "Japan has a distinct population structure in which there are more elderly patients at risk for developing ALL than young patients. ALL incidence, although most common in young persons, tends to increase again in older age, leading to the unique trend seen in Japan.
"ALL is a serious haematological cancer that affects the young most commonly, but may affect elderly patients as well. Understanding the risks associated with development and the populations most in need of monitoring can help to identify cancer cases early and offer the best opportunities for improving prognosis."
*8MM: The US, France, Germany, Italy, Spain, the UK, Japan and urban China
* 5EU: France, Germany, Italy, Spain and the UK