A total of 6,304 deals were announced globally during October 2020, which is a decrease of 4.5% over the 6,598 deals announced during September, according to GlobalData, a leading data and analytics company. An analysis of GlobalData's Financial Deals Database revealed that the deal volume during October remained below the monthly average of Q3 2020.
Aurojyoti Bose, Lead Analyst at GlobalData, comments: "After demonstrating growth for four consecutive months, the deal volume shrank in October. The decline in deal activity could be attributed to inconsistencies across different regions. The APAC region remained a weak spot, while deal activity remained mostly flat in North America and the Middle East and Africa (MEA) region witnessed growth in deal activity."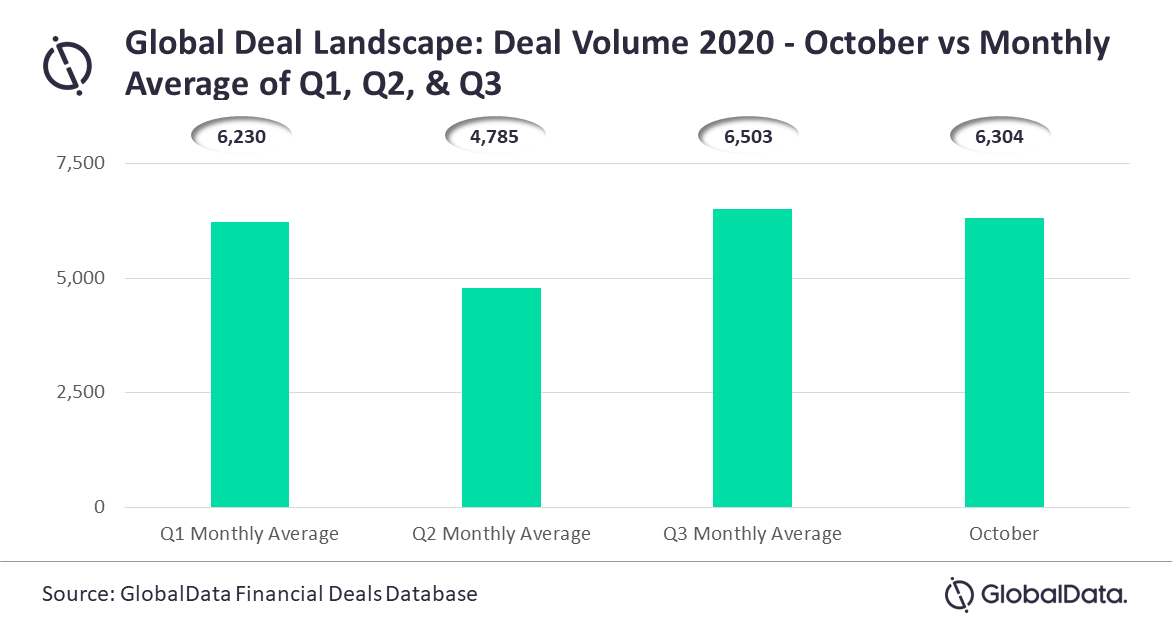 North America attracted the highest number of investments, followed by APAC, Europe, the MEA, and South and Central America.
The uncertain global economic landscape lowered the deal volume in October for major markets such as the US, Germany, Australia, France, India and China compared to the previous month. On the contrary, the UK, Japan, South Korea and Canada saw growth of 15.6%,14.9%, 3.8% and 2.2%, respectively, in October as compared to September's deal volume.
Bose continued: "Most of the deal types witnessed a decline in volume during October compared to the previous month. Private equity, equity offerings, venture financing, debt offerings and partnership deals volume decreased by a respective 2.4%, 9.1%, 9.8%, 14.6% and 24.6% – while the deal volume for mergers and acquisitions (M&A) increased by 7.2%."