31 Aug 2018
Consumer trend towards beauty brands with a commitment to mitigating their environmental impact to be explored by GlobalData's Lia Neophytou at Packaging Innovations 2018
Posted in
Press Release
The Beauty Forum at Packaging Innovations 2018, which takes place in London (September 12th), will unveil the latest innovations and trends occurring in the dynamic packaging industry. The shift toward sustainability will be a key topic of focus at the event, while the potential for plastic-free packaging will also be explored.
Lia Neophytou, Associate Consumer Analyst at GlobalData, a leading data and analytics company will take part in The Beauty Forum presenting on the subject of: 'Targeting today's "green" consumers: balancing sustainability and functionality in beauty packaging', which will share the latest insights on key consumer and industry trends impacting the packaging space and the opportunities they provide to beauty brands.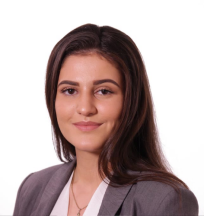 Lia Neophytou,
Associate Consumer Analyst
GlobalData
Photograph for publication : Please click here for: photo of Lia Neophytou
Neophytou commented, "Growing awareness surrounding environmental degradation and resource scarcity is encouraging consumers to choose beauty brands and products with a commitment to mitigating their environmental impact.
"The realization that a product lifecycle does not end once it is consumed, but rather, once it has been properly disposed of, is catalysing the consumer shift toward recyclable, biodegradable, and even packaging-free products in the beauty industry.
"As a result, it has become increasingly important that brands ensure their product offerings are sustainable from product formulation through to packaging, to appeal to the environmentally-conscious consumer.
"As the sustainability trend gains traction, it is crucial that beauty players find a balance between sustainability and functionality in their product packaging to both differentiate in a crowded marketplace, and ensure brand longevity and success."
Lia Neophytou's presentation will begin at 10:30 at the Beauty Forum on the 12th of September 2018.