02 Dec 2020
Lifetime diagnosed prevalent cases of asthma in 7MM set to surpass 89 million in 2029
Posted in
Pharma
The burden of diagnosed asthma is expected to increase at a compound annual growth rate (CAGR) of 0.31% from around 86.7 million cases in 2019 to 89.4 million cases in 2029 in the seven major markets (7MM*), according to GlobalData, a leading data and analytics company.
GlobalData's latest report, 'Asthma: Epidemiology Forecast to 2029', reveals that the increase is partly attributed to the underlying demographic changes in the respective markets.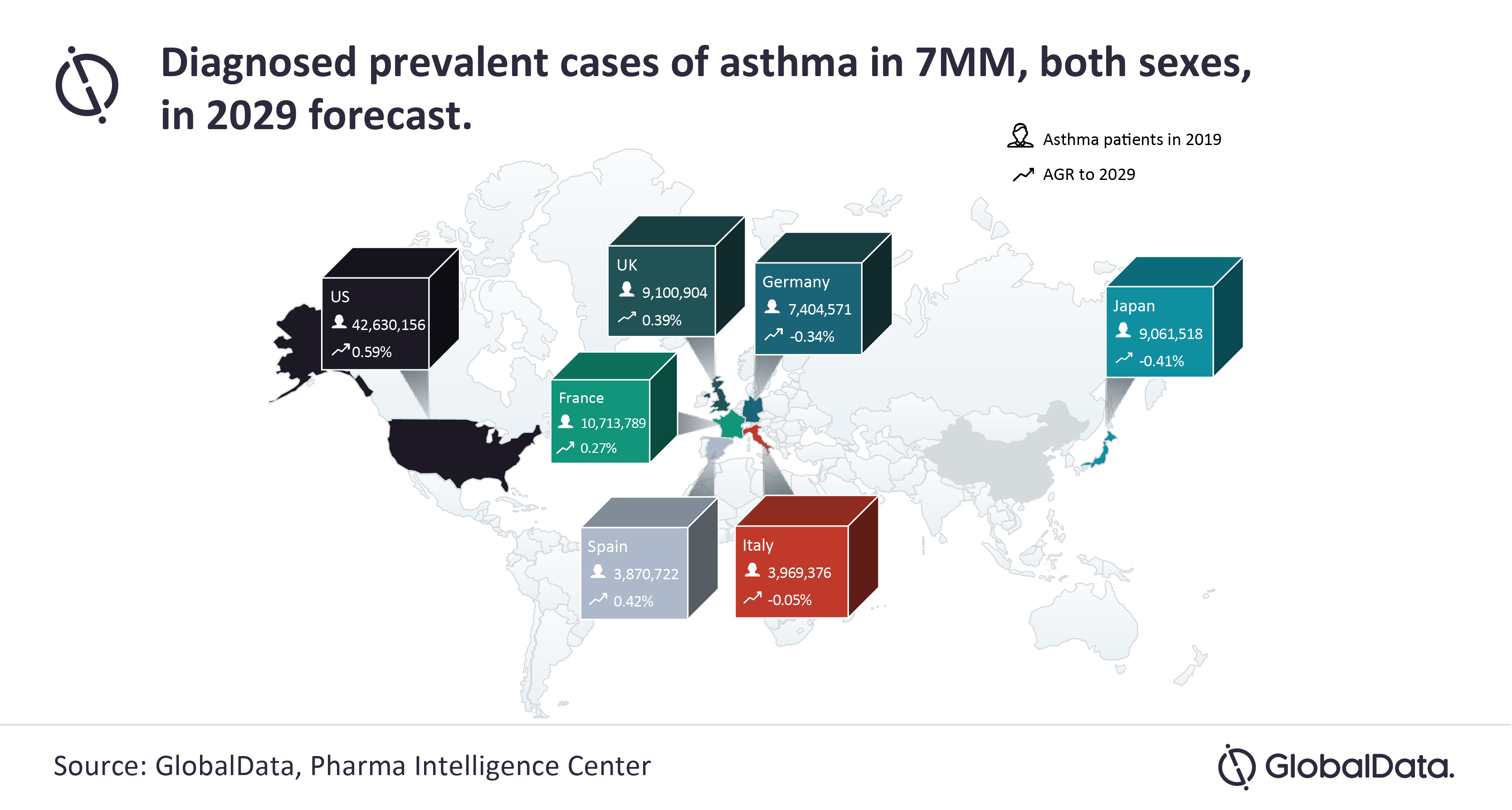 GlobalData's research shows that in the 7MM, intermittent asthma was the most common severity of asthma, followed by moderate persistent asthma, severe persistent asthma, mild persistent asthma and difficult-to-treat asthma.
Ana Fernandez Menjivar, Senior Epidemiologist at GlobalData, comments: "Moderate or severe persistent asthma leads to a lower quality of life due to decreased lung function and interrupted sleep when appropriate treatment is not established. There is no known cure to asthma and the goal of treatment is to control symptoms; therefore, establishing the patient population of asthma by severity is important to determining type of treatment."
*7MM: The US, France, Germany, Italy, Spain, the UK and Japan